RECOVERY

unofficial website

Pavement ('98)

From: Henley McKegg <elstree@ihug.co.nz>
Subject: Pavement article part 1
Date: Tue, 21 Jul 1998 15:55:40 +1200

From Pavement, an Auckland "popular culture" magazine.
Story by Desmond Sampson,
Photos by David Murphy
Part One: Toni and Dean talk about their formation, what they did during the split, the reunion, Chinese Burn and the comeback concert at King's College.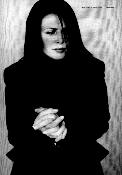 In the early 1990s, Curve were on a roll. They were pioneers of sonic electronica, enjoyed healthy cult status, and were the architects of two punishing, off-kilter, sample- driven masterpieces, Doppelganger and Cuckoo, albums that seemed hell-bent on destroying grunge and shoegazing. Instead, Curve themselves self-destructed, imploding during the tour to promote Cuckoo. It's a prophetic title, fittingly describing the woeful state Curve found themselves in at the tail-end of 1993.
"We'd just done a 30-date toilet tour of America, which was enough to kill off everybody," recalls Dean Garcia, electro maestro and one half of Curve's core. "It was really mad. When you're in that situation and in each others' faces the way we were, it's easy to become sick of it. We needed a break after two albums, numerous EPs and loads of touring condensed into 3 years."
"We were absolute terriers but we got to the point where we were making ourselves absolutely mad because it just wasn't the right time to be bashing away at territories which were completely anti-British," reflects Toni Halliday, Curve's icy scream siren. "You just can't continue on like that. At some point you've just got to say 'I can't do it anymore.' With hindsight, we could have regrouped, spent a long time making another record, come back and said 'we won't fucking tour,'" she curses. "But we weren't even capable of doing that because we were already insane from bashing our heads touring America when they were so anti-Brit."

So weary of the never-ending performance, promotion and recording circus they had fallen victim to, and wary of destroying their friendship and mutual love of music, they dissolved their partnership out of necessity rather than animosity.
"There were some personal issues going on but mainly it was because, if we'd continued much longer, I think we would have had tragic personal breakdowns," explains Halliday; "not just on a mental health level but on a fundamental level. To be honest, I don't think either of us would have come away ever liking music again and that was the one thing that we couldn't allow anyone to ever take away from us," she sighs.

In the wake of Curve's reluctant split, they tried to re-establish their lives and musical identity seperately, although they vowed to stay in touch with each other. Inevitably they drifted apart, despite their best intentions to the contrary.
"We didn't really see or speak to each other for a while," confirms Halliday. "And, when we did, it was all very tentative, like, 'well, come around for dinner sometime...' Because even though we were friends and had known each other for 12 years before we started, I think we just needed a break from each other after living for three years in each other's pockets. But we were lucky, because we weren't arguing, not even then. But I'm sure, if we had continued after that tour, we would've been screaming at each other. We didn't want that. Our friendship was too important," she admits, bumming a cigarette off Garcia. " But I don't think you get that too often. Most people are very ambitious and would rather go through all that shit to get what they want. They become really hard, and hardened, for their own sakes. We never got so hard that we would sacrifice friends or relationships for our music."

Although Halliday and Garcia didn't sacrifice their friendship, they continued to work apart. Both immersed themselves in side projects, film soundtracks and collaborations, including Garcia's electronica alias, Ultrasound, and Halliday's fortuitous collaboration with Leftfield on the brilliant single Original, brought about after a friend, who worked at Leftfield's press company, knew they were looking for a female vocalist and handed them a copy of Cuckoo.

"That Leftfield thing was a laugh," she chuckles. "I basically just went in and they gave me 12 minutes of music and asked me to sing. I came up with a different idea every eight bars and then I played it back to them from beginning to end. Then they just picked bits out, asked me to do them and went off and mixed it, so it was done in just a couple of hours."

Halliday also toyed with a female rock venture called Scylla. In fact it was while she was dabbling with some of their songs that she asked Garcia to help with some remixes, providing the catalyst to rekindle their dormant partnership.
"I went around to Dean's and he had a track up, so I sang on it and it sounded brilliant," recalls Halliday. "It made me realise we'd better do something," she smiles sheepishly.

Working in tandem was like the old days, though without the pressure and problems of the last days of Curve's former incarnation. It reignited the spark that had helped launch Curve in 1991, when Garcia decided to sever his ties with the Eurythmics and Halliday agreed to jettison her lacklustre solo career. Even now they still fondly recall those early days.
"It was always something we dreamed about doing," says Garcia, "but both of us went off and did other things first."
"Then I rang Dean from America," interrupts Halliday, "and siad: 'look, we should really do this.' And it seemed like we got together at the right time because the first few things we wrote got us signed immediately and six weeks later our first record was out. Then, three weeks later, we were on the front cover of the Melody Maker, wondering what had happened. Then we were asked to tour, but we didn't have a band and we only had five songs, so we scrabbled together three really average out-takes and went and toured with just eight songs and a band we'd cobbled together in a week. It was crazy."

Despite harbouring fond memories of Curve's inception, the nightmare which precipitated their demise meant they were wary of leaping straight back into their partnership. Consequently, they agreed that, before reforming, they'd establish a few ground rules and strict deadlines.
"We gave ourselves six weeks and said if the first stuff we do in that time doesn't sound really good then we'll just forget about it," confides Garcia. "We had to be hard on ourselves because we had a lot of things going on, a lot to give up, and because of the shit that went on before. But we did some good stuff straight away, which boosted everything."
"We had to say that to each other," adds Halliday, "because Dean and I like working together and you can just end up really liking that feeling, whilst the music you come out with can end up not sounding very good."

Fortunately, their new recordings were good, with their first collaboration in four years delivering the explosive salvo Chinese Burn, their comeback single and a wake-up call to all the electro/guitar outfits that sprang up in the wake of Curve's untimely demise. The single foreshadowed what was to follow when it gatecrashed it's way onto TV last year as the theme-tune for Sony's mini-disc advertising campaign in Britain.
"We'd just finished it when a friend, whose flatmate works in their advertising company, asked us if we had anything really 'up', so I sent it over to him," laughs Halliday. "He had it biked over to them and within an hour they'd rung us and said it was exactly what they'd been trawling through every record company in the country in search of for three months. But the only reason we thought it was cool was because we actually use Sony equipment, so it's not like we're lying. And it didn't seem like a really crass thing to do, seeing as it's a music-based product."

Curve's accidental reunion, coupled with the coincidental circumstances surrounding Chinese Burn being used on the Sony commercial, convinced Halliday and Garcia that they were destined to reform. After all, Sony had never before used a non-Sony act to promote a Sony product. The irony wasn't lost on a superstitious Halliday.
"We thought, 'If we get this advert and we're not even signed to Sony, then it's meant to be.' That's it. It's just meant to be, because they'd never done that before. But, until we signed the contract, we were completely convinced it would be pulled at the last minute."

It wasn't. And the song proved to be a storming riposte which confirmed that Curve still have scorching, subterranean rhythms and killer instincts. It also proved to be Sony's most successful ad campaign for the mini-disc, sparking unprecedented sales.

The next indication that Curve were back for good came with their return gig at London's Kings' College, where they showcased the songs off their new album, Come Clean. It was a bruising set, with pile-driver beats, sonic blasts and Halliday's cool, sultry vocals. However, just as Curve threatened to cause a meltdown, a fire-alarm arrested their showcase and sent them and their fans spilling out onto London's backstreets.
"That was the first gig we'd played in four years and I really enjoyed it," enthuses Garcia. "But I had a feeling that something would happen all the way through it. I don't know why, I just did. I was just waiting for something to happen, though I never realised it was going to be that. In a weird way though it broke the ice, because we were quite nervous about the gig and doing new songs with a new band for the first time."

After the unscheduled interlude, Curve gingerly reappeared, looking slightly rattled but spurred on by the rapturous welcome, they hammered home the rest of their set. It was a triumphant return, and with the new album and subsequent sell-out gigs, Curve proved that a five-year absence hadn't diminished their power or their appeal.
Next, Part two , in which Dean and Toni talk about Electronica, their influence, their thoughts on the music industry AND why they will never compromise their music...