8th
Last updated: Wed Apr 27 13:54:01 2005


This is the patch (Last changed: Tue Apr 20 17:05:26 CEST 2004 )
Accessible at toad.stack.nl:9899 (visitor/visitor)
09-dec-2003 - 05-aug-2004
Players:
Fiona
Thelonious
Duloc
Magic_Mirror
Myst
Recluce
Shrek
Winterwood
Coco
8th started out as a usual Stack speed game (i.e. 3 updates a week), but because of the 3 starting mini islands, the pace was to high and was set back to twice a week.
For 8th I copied and adapted a some ideas of Lord Of The Rings and added a swamp theme to it. Something we'd always wanted to experiment with, being from Holland: dikes and polders:

No plains; swamps instead.
Mobility needed to move through swamps 5 times higher than normal sectors.
Units with swampwalk ability (normal sector movement cost (1/5th))
Deity mil in each unowned sector that doesn't sink at the start of the game.
Slower tech growth rates.
Fairland adapted to produce the swamp.
Three starting "islands" per player.
Swamps can be diked to prevent flooding, simulated by increasing efficiency, costing hcms/lcms.
Swamps get a 80 - (4*eff/5) percent chance of becoming flooded at the update.
Water gets a 80 + (eff/5) percent chance of becoming a swamp at the update.
Swamps can be navigated through, but cannot be (l)mined.
Map: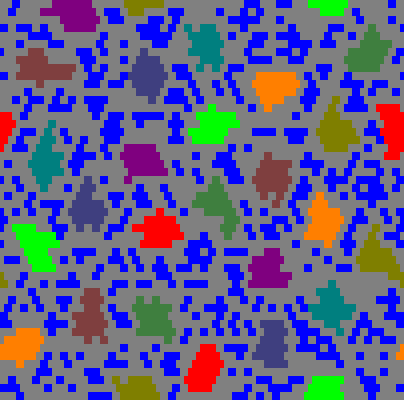 Coco
Duloc
Thelonious
Shrek
Myst
Winterwood
Magic_Mirror
Recluce
Fiona

---
marcolz@stack.nl (Marc Olzheim)
---

Back to my empire page.